Merritt Drew International Acclaim For Her "Hand of God" Drawing In 2016 During Hurricane Matthew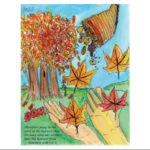 Acclaimed faith-based artist, Alyse Nicole Merritt is releasing a 2018 Hand of God Collection calendar with original inspirational artwork for each month along with Scripture verses. Merritt drew international attention and praise in 2016 when the East Coast of Florida was threatened by the deadly Hurricane Matthew and she drew a picture of the Hand of God between Florida and the storm. Just after she drew it, Florida was amazingly spared from the ravages of the storm, that many said would have been the deadliest in nearly 50 years. Her drawing garnered international acclaim, an ABC Action News interview and a following worldwide.
Now Merritt is bringing her inspirational artwork to life in an exquisite and colorful 2018 calendar.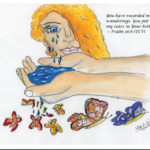 The 2018 Hand of God Collection will retail for $18.00 plus shipping. A portion of the profits will be donated to hurricane relief organizations.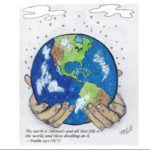 "Each day and each month is a gift from God," says Merritt, "It is my hope that this calendar, with its messages and artwork, will remind each of us of that promise and to give thanks for the blessings we have received."
Merritt is also about to release her powerful book, Autumn Whisper, which is inspired by her spiritual journey in discovering Yeshua/Jesus. The book is currently available for pre-orders at https://www.tendershootfilms.com/product/autumn-whisper-book.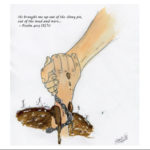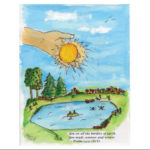 Ordering information for the 2018 Hand of God Collection calendar may be obtained at https://www.tendershootfilms.com/product/2018-calendar-hand-of-god-collection